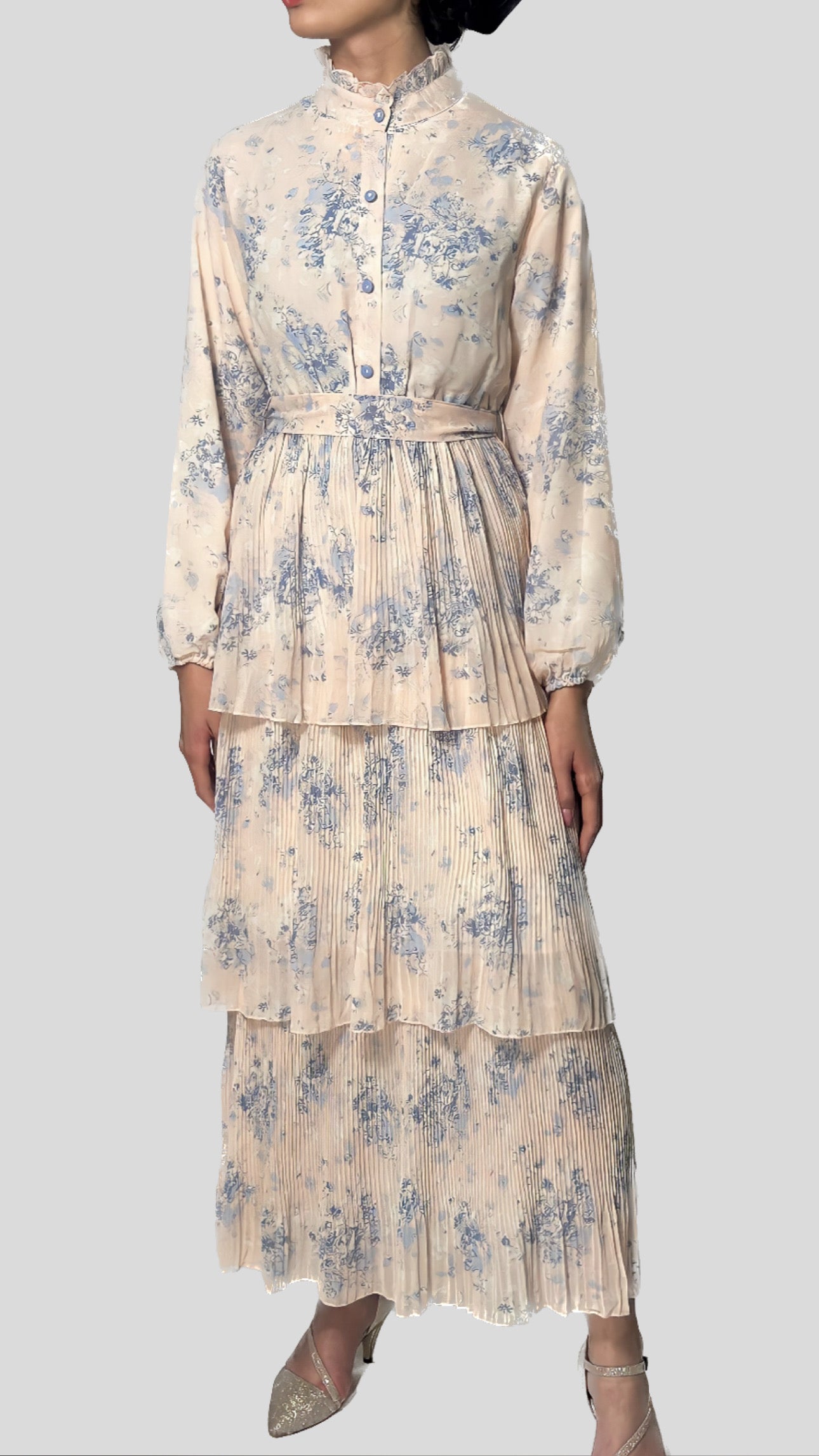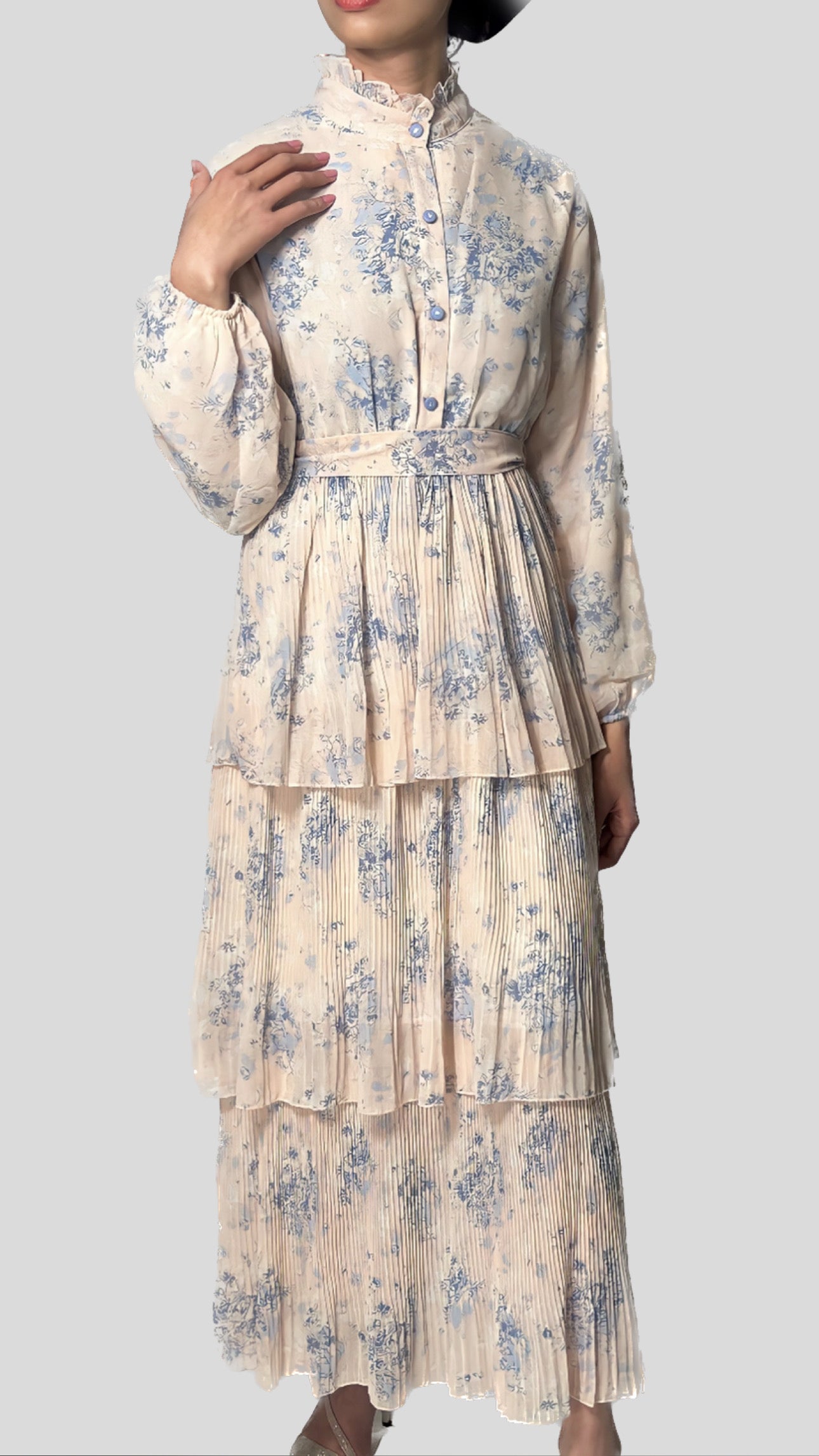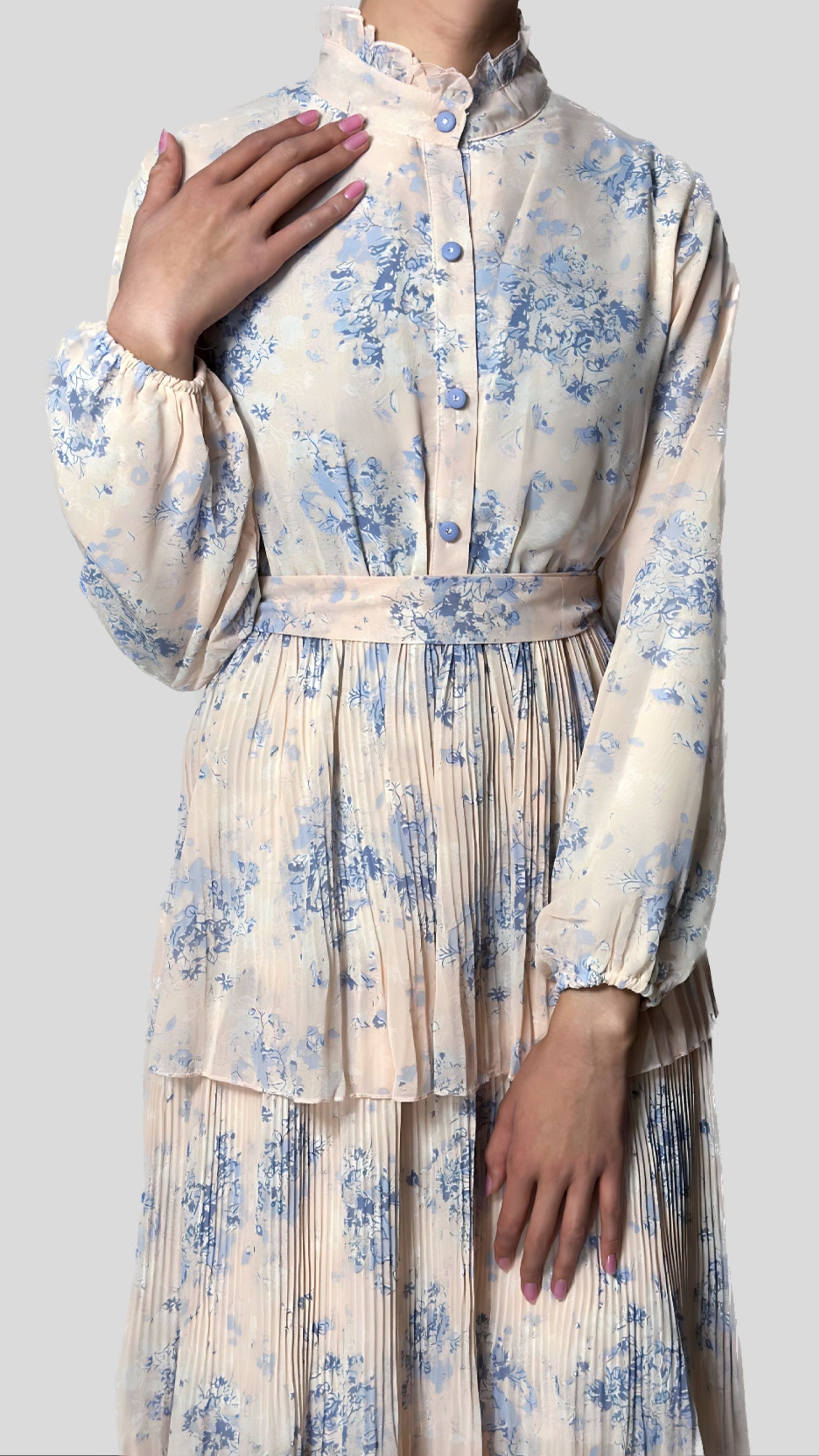 Vintage Tiered Floral Dress
An ode to bygone vintage, prepare to look absolutely regal in our Vintage Tiered Floral Dress. With a high ruffled collar and tie waist button-up, this tiered ruffled dress is a show stopper. Full lining and long sleeves with cinched wrists add an extra modest touch. Designed from ribbed chiffon, this dress is elegant while lightweight and flowy. Complete the look with one of NIA's chiffon hijabs. 
Material: Chiffon 
Care: Machine wash gentle cycle, cold water or hand wash.
Do not wring. Hang to dry. Steam iron.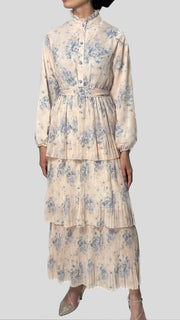 Vintage Tiered Floral Dress