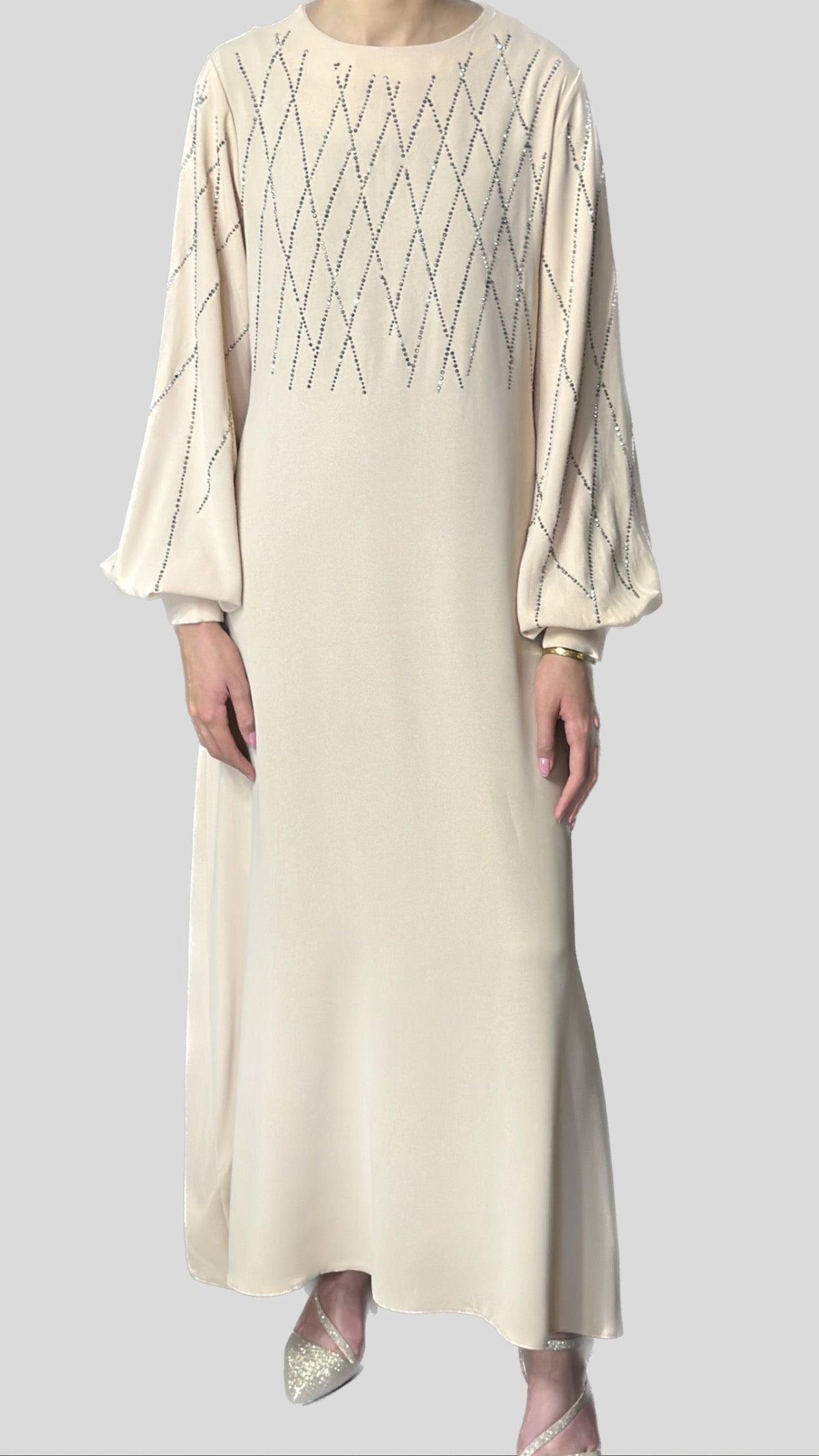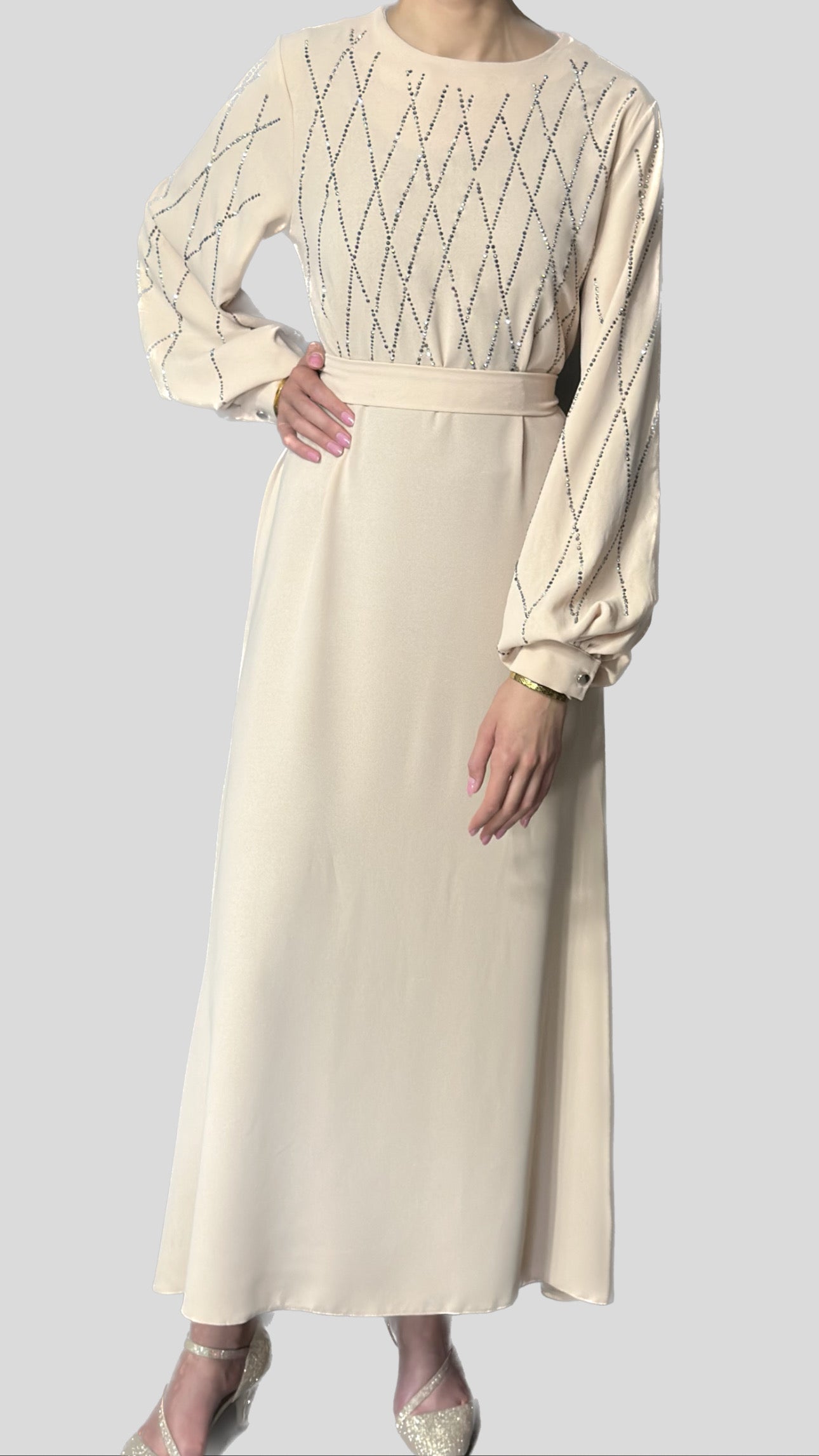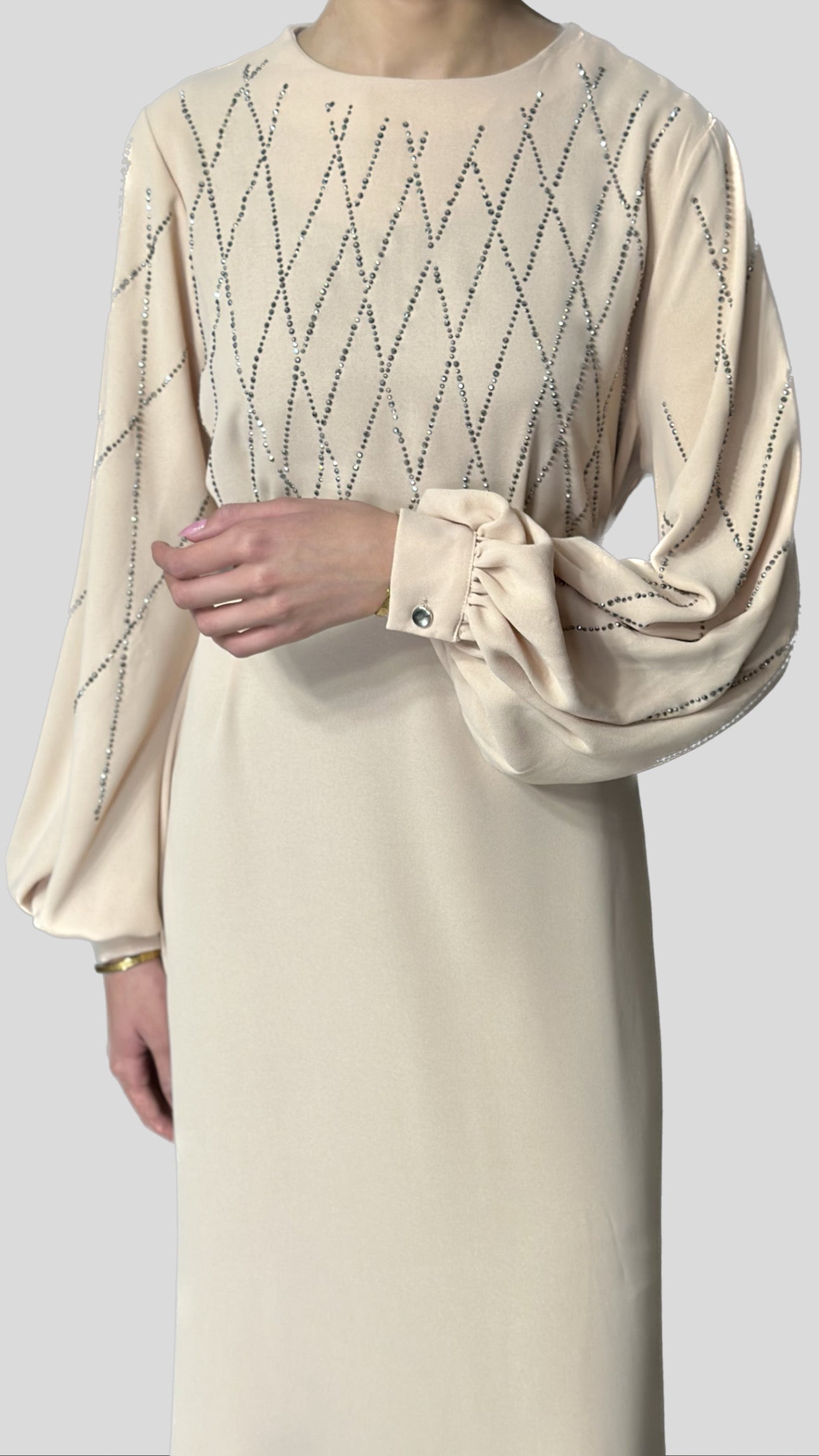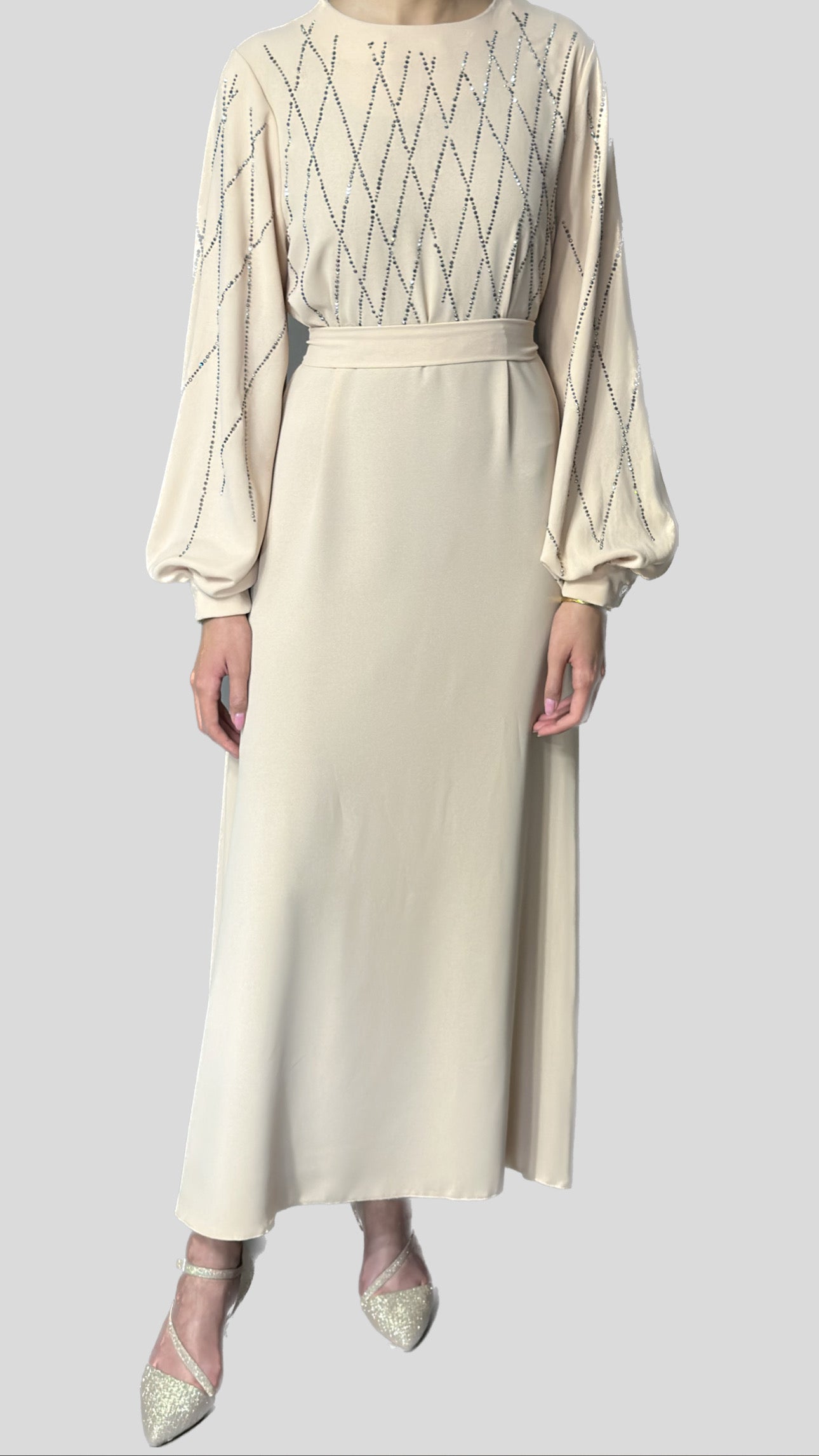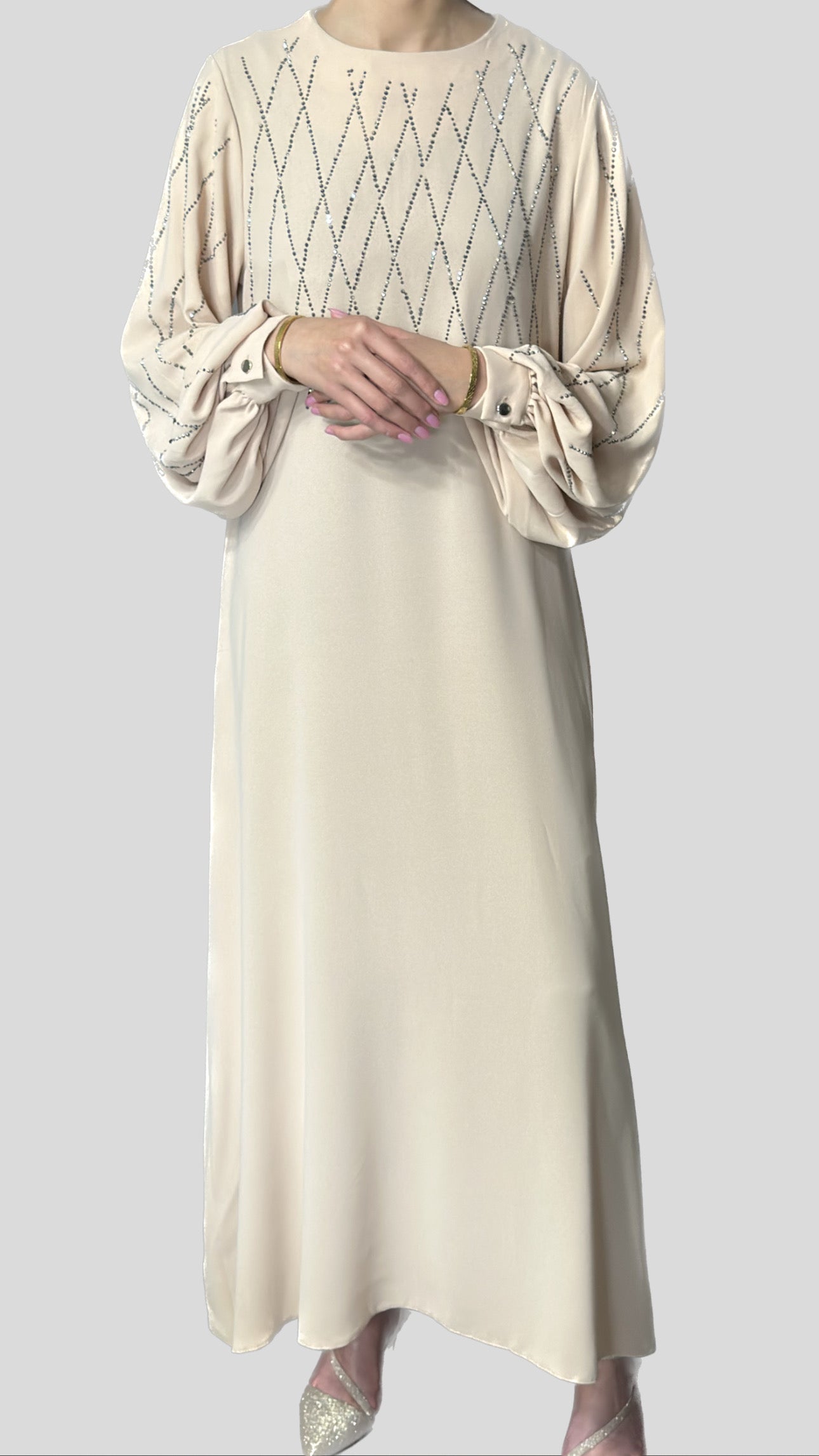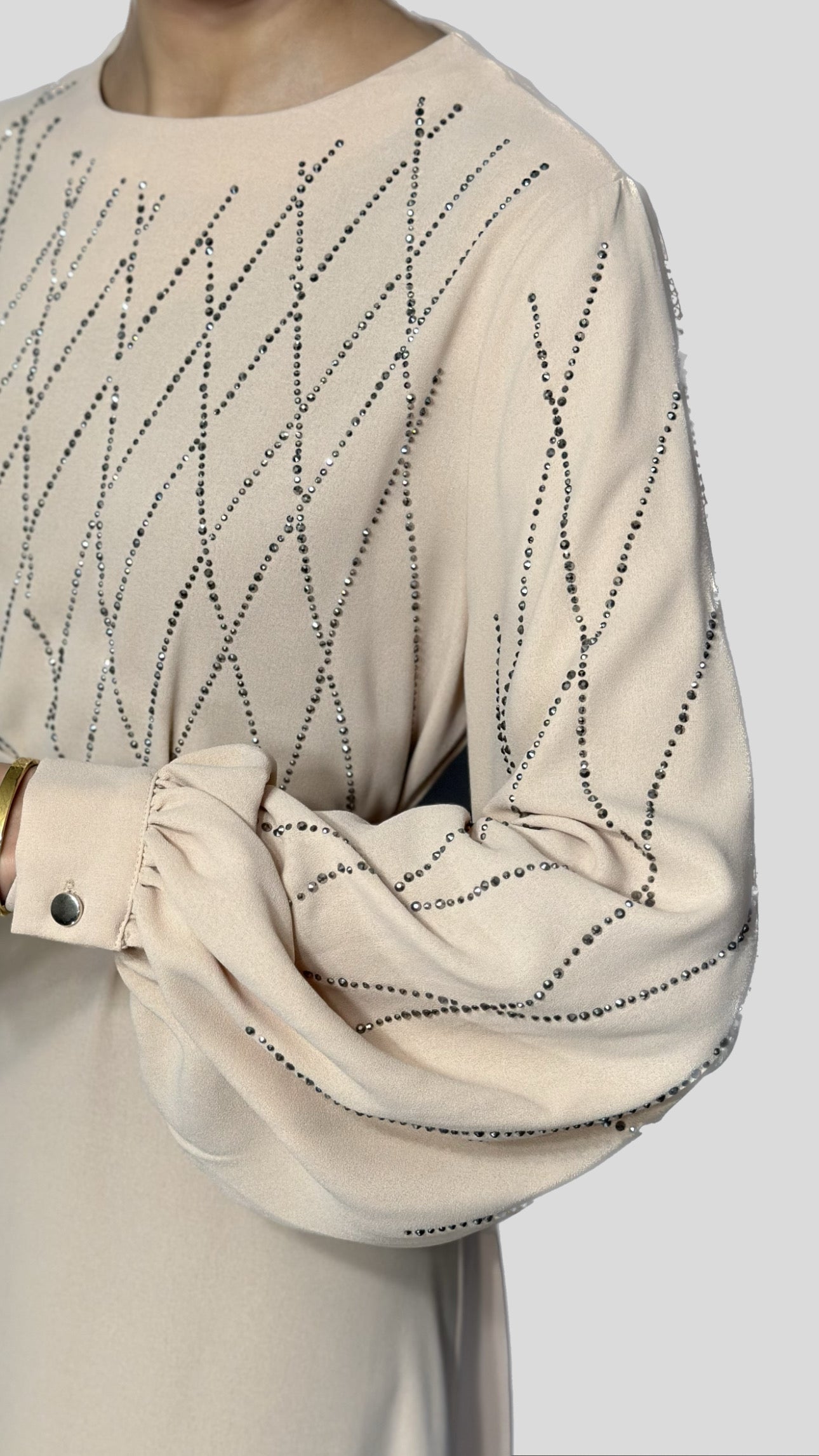 Crafted using a premium polyester viscose blend, our Gemstone Abaya Dress creates a tantalizing flow with every movement. Adorned with gemstones on the bodice and sleeves adds a touch of opulence and sparkle. An optional belt enhances the waistline while maintaining a modest fit. Long sleeves with buttoned cuffs and a simple crew neck create a dignified look. Fully lined with your comfort in mind, pair this elegant dress with one of NIA's hijabs to complete the look. 
Material: Polyester viscose blend 
Care: Hand wash, cold. Do not wring. Do not tumble dry. Hang to dry. Steam iron or iron on low setting.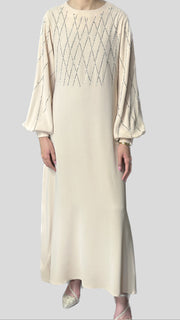 Gemstone Abaya Dress